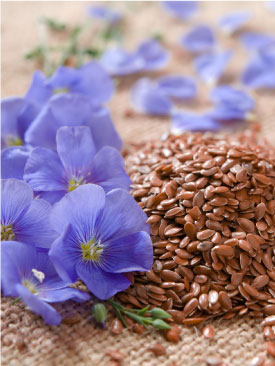 We cold press high quality, fresh tasting, golden HiOmega® flaxseed oil. Fresh, cold-pressed HiOmega® flaxseed oil is an excellent source of omega-3 alpha linolenic acid (ALA). HiOmega® 70% flaxoil contains 700 mg ALA per gram of oil. High linolenic acid flaxseed oil has an increased level of alpha-linolenic acid compared with conventional flaxseed oil; 70 % by weight vs 50% by weight.
ALA is an essential fatty acid which the body cannot make and must be consumed in foods. HiOmega® flaxoil has a delicious, nutty flavor and can be added to almost any food. HiOmega® flaxoil 100% plant based, suitable for vegan, vegetarian, keto, paleo and gluten free diets. A superfood!
HiOmega® flaxoil is FDA GRAS approved, non-GMO, Prop 65 compliant, Kosher certified, and sustainably grown on family owned farms in North America.
We are powered by the sun! To re-affirm our committment to environmentally friendly practices we are converting our manufacturing facility to solar power.
Contact us to request a sample or place an order. We appreciate your business and make customer service our highest priority.